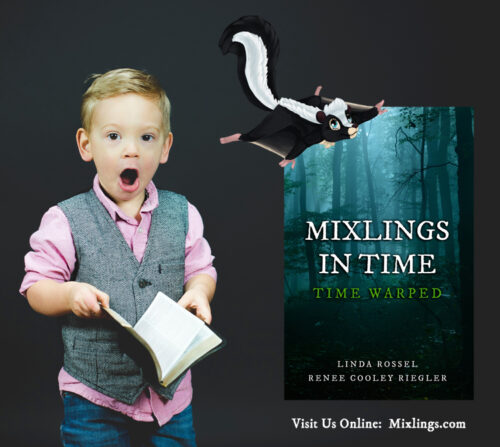 The Audio Book edition of Mixlings in Time: Time Warped is now available on Audible.com, featuring the engaging and exciting Michael Tucker as narrator.
Click the link above to hear a sample.
Receive your audio book FREE if you subscribe to Audible:
1 free audio book + 2 free Audible Originals to get you started.

After trial, get 1 audio book and 2 Audible Originals each month.

Audible is $14.95/mo after 30 days. Cancel online anytime and keep all your audio books.
Paperback and E-Book are available through Amazon. Mixlings in Time is recommended for all ages, and especially for the 7-14 age group.
The book has been receiving very good reviews, so order your paperback, e-book or audio book today.