Orlando, Florida, November 2019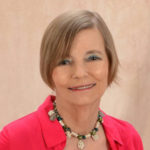 Visit Mixlings in Time co-author, Renee Cooley Riegler, at Barnes & Noble in Waterford Lakes, Orlando for a book signing event on Saturday, December 7, 2019 from 10:00 am until 1:00 pm.
Renee and co-author, Linda Rossel, reside in Central Florida and have produced a 'soon to be award winning' book about time traveling animals who try to save the world's forests.  Mixlings in Time emphasizes the importance of trees and the environment and the impact that a few people (or animals) can have on the future of the forests.
The characters change drastically in appearance during their trip, and the book presents their adaptation to their new 'looks' while struggling to stay the same on the inside.
Adventure follows as they try to find special plants to make a serum that saves the forests.
A great read for the young, and young at heart!
Please join us at Barnes & Noble on December 7.   Mention this post and receive a free bookmark with purchase of Mixlings in Time: Time Warped (while supplies last).
Barnes & Noble
Waterford Lakes Town Center
481 N. Alafaya Trail
Orlando, FL 32828
407-275-1765