Hello Teachers!
First of all, we REALLY APPRECIATE the impact you make on the lives of your students!! You do all of the hard work and heavy lifting, spending your "FREE TIME" working on lesson plans and grading papers. THANK YOU SO SO MUCH!
OK… so we're here to make your life easier (we HOPE). Mixlings in Time has developed Lesson Plans for YOU! If you'd like a FREE Mixlings In Time LESSON PLAN OUTLINE, please see our Lesson Plan Page HERE.
There is a lot to learn in the book Mixlings in Time: Time Warped, and teaching your wonderful students about saving the forests, being true to yourself, working with others, and time travel (!) is just one way to broaden their horizons.
With Mixlings in Time, you can teach your students about:
-The importance of forests and trees
-Creating a sense of 'self', no matter what your outward appearance is
-Working with others
-Having respect for all living things
-History and the impact that famous people have made
-See information about Classroom Bulk Orders on the Bulk Orders Page
We could go on and on and on…..You get it. Mixlings in Time is a great teaching tool for you…. AND we are here to make your teaching life easier!
See the Share to Classroom Link at the bottom of every page of this website
Sign up now, for the Mixling Newsletter (see right sidebar) and be among the first to know when new materials are released (plus notice about some really great events).
THANK YOU for ALL YOU DO!
Linda Rossel & Renee Cooley Riegler
Authors of Mixlings in Time: Time Warped

P.S. Furry Wishes From………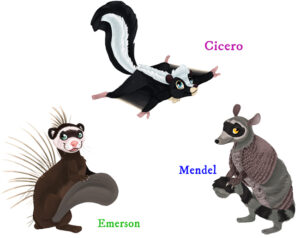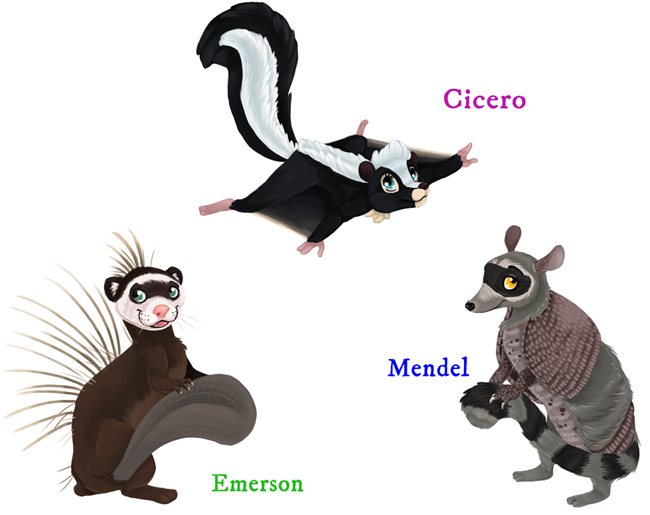 Mendel, our favorite Armadoon

Emerson, the best Beavet

Cicero Skunkel (watch OUT…. she has Skunkel SPRAY)